Advisory
BF1 Essential Oils And Herbals Product - Advisory Boards
BF1 inviting more professional as our Board of Advisers for our essential oils and natural herbal products. The Advisory Boards mainly helps us to improve our product qualities, better results and effective healing properties.
We welcome any professional as our Board of Advisers to achieve better and effective natural healing with essential oils and natural herbals product. Do not hesitate to contact us if you interested become our Board of Advisers.
Complete Online Shop - * Malaysia (RM) * Worldwide (USD)
---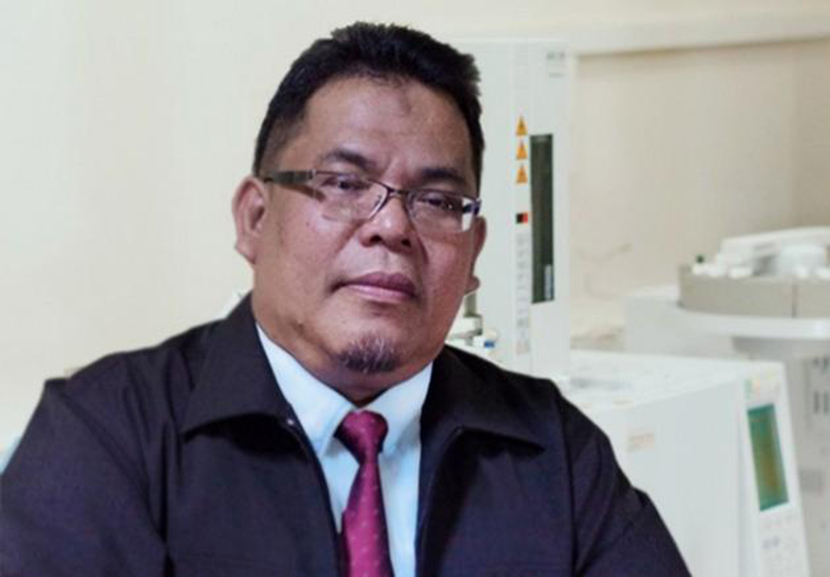 ---
Dr. Azhar Abd Aziz
Title: Doctor/Herbalist and Natural Organic Cosmetic Formulator
Qualification: M.D., PhD and Dip in Herbalist and Dip in Organic Cosmetic Formulation.
---
About Dr. Azhar Abd Aziz
Experience: More than 10 years' work as Plastic Surgeon in London and Dubai, due to early retirement I am planning to become as an Organic Cosmetic products Formulator and Herbalists. As a Plastic surgeons nearly all sub-specialize while providing a more general service to a large population. Among the most common specialisms are:
Congenital – treatments for conditions like cleft lip and palate, facial and ear deformities and craniofacial defects, hypospadias or other genito-urinary anomalies, upper limb anomalies and congenital skin conditions.
---
Dr. Azhar Abd Aziz - Surgery
Breast surgery – reconstruction following cancer, congenital anomalies, cosmetic breast surgery.
Skin – excision and reconstruction or benign and malignant; management of skin cancer metastases in lymph glands and elsewhere.
Trauma – reconstructive repair of facial trauma; lower limb trauma including open fractures and burn injury.
Cancer – removal of malignant tumours and benign lesions of skin; breast reconstruction following cancer treatments; treatment of and reconstruction after others, such as sarcoma, "head and neck" cancer, perineal cancers.
Hand and upper limb surgery – specialist treatment for a particularly complicated body area where function is vital for quality of life. Dealing with congenital hand abnormalities; repair of injuries to the hand and upper limb and treatment of degenerative hand disease.
Aesthetic surgery – often called "cosmetic surgery" the changing of appearance by choice and not for the treatment of disease. Although not usually available on the NHS, aesthetic surgical principles inform the reconstructive work that plastic surgeons do and so there are important links between reconstructive and aesthetic procedures.
Other common conditions that can require plastic surgery include reconstruction of large defects; pressure sores and other chronic wounds; venous and other leg ulcers; and the results of devastating infections.
---
Dr. Azhar Abd Aziz - Cosmetic Formulator And Instructor at BF1
Now, Azhar AbdAziz is work as a natural cosmetic formulator and instructor at BF1 Formulation. He teaches courses and writes training manuals on making natural and organic hair and skin care products. Azhar teaches and consults on formulating and producing lotion, cream, soap, body butter, hair care products, natural perfume, aromatherapy, plant based candles, bath products and more. Azhar assists people from all over the world to learn the art and science of making natural products and has taught at top spas and companies.
---
Dr. Azhar Abd Aziz - How I define "NATURAL"
Natural cosmetics are made from raw materials sourced from nature, such as plants and minerals and from a renewable natural source. The raw materials go through the least amount of processing and the processing methods cause the least impact to humans, animals and the earth. Natural cosmetics assist to beautify and promote radiant body, skin and hair. Active nutrients known as nutraceuticals are supplements such as vitamins for the skin and are beneficial to the skin are sometimes used. No petroleum ingredients are used.
---
Dr. Azhar Abd Aziz - The history of "HERBALISM"
Humans have been using herbs in medicine for as far back as we can currently trace, across all continents and cultures. Some experts even believe herbs were being used for medical purposes long before the first homo sapiens walked the earth.
Archaeologists working on sites in modern day Iraq found evidence to suggest that Neanderthals, a very early relative of modern man, were using a number of different herbs for medicinal purposes as long as 60,000 years ago.
Even more astoundingly, according to some observations, the use of herbal remedies extends even further than man or his ancestors.
---
Dr. Azhar Abd Aziz - Spirituality
Herbalism and spirituality have always been tightly entwined throughout the history of humanity. Some experts believe the concept of spirituality emerged from primitive tribes' fear and awe of the uncontrollable powers of nature.
Some herbs were known to induce powerful effects, whether of a healing, calming, stimulating or hallucinogenic nature. It was these properties that made herbal remedies seem 'otherworldly'. Many cultures came to the conclusion that, because of their apparent supernatural powers, herbs were in fact gifts from the gods.
---
Dr. Azhar Abd Aziz - Ancient Egyptian Herbalism
The Ancient Egyptians are today well known as a civilization of keen physicians. They created the Papyrus Ebers in 1500 BC, a medical document listing over 876 herbal prescriptions made up of around 500 different natural substances.
Cloves of garlic have been found in many Egyptian burial sites, including the tomb of Tutankhamen, which are thought to have been used to treat respiratory problems such as asthma.
---
Dr. Azhar Abd Aziz - Herbalism today
With the advent of exploration and travel, healing practices and medical knowledge soon began to spread across the world. Information and practices were passed around both orally and via pharmacopeias, which are volumes listing medicines along with their uses and direction for application.
---
Dr. Azhar Abd Aziz - World Health Organization Statistics
Traditional herbal medicines are still used in every country in the world to some degree.
70-95% of people in third world countries use traditional medicine practice, including Asia, Africa, the Middle East and Latin America.
In many industrialized countries such as Canada, Italy, Germany and France, 70-90% of the population has used traditional medicine.
The global market for traditional herbal remedies is thought to be around $83 billion a year.
---
Dr. Azhar Abd Aziz - Modern Medicine
Modern western medicine has its roots in traditional herbalism. Almost a quarter of all modern drugs are derived from natural substances. The difference is that now certain chemicals are isolated and extracted from the herb before being synthesized. Herbalists disagree with this extraction because they believe all of the elements within a plant are in balance - something that is important in the healing process.
My mission in life is to learn every day, treat myself and others with love and respect and do what I love. I believe in possibility and prosperity for all. My motto is "Be It". First, change your mind for the better, take action and your life will naturally change for the better. It is being the change you want to see.
---
Dr. Azhar Abd Aziz - My Passion
My passion is to teach others how to make creative, cruelty free, vegan, holistic, and exquisite natural products and create a successful product making business. Sign up to receive email updates from me on new product releases, specials and helpful information here.
I love animals and nature and being outdoors and seeing all the different plants, flowers, herbs and trees.
---
Dr. Azhar Abd Aziz - Contact Information
Email : drazhar@drazharlondon.uk
Mobile : +6019-2339316 Whatsapp / SMS or Call : +6018-366-7499
Time Of Operation: 09:00hours to 21:00hours – Saturday and Sunday off day
---
---
---